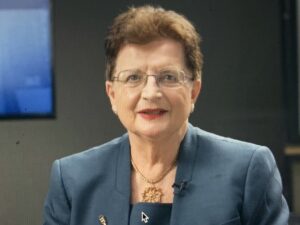 Maria Fiorini Ramirez is President & Chief Executive Officer of Maria Fiorini Ramirez, Inc., (MFR) an independent global economic and financial consulting firm formed in August 1992. Mrs. Ramirez and her colleagues are highly rated for their consistently accurate, unbiased analysis of economic trends and other issues that affect markets and investment decisions.
Mrs. Ramirez is a frequent speaker at U.S. and international forums and is a regular guest on a variety media outlets such as CNBC, CNN, ABC, Fox News, Bloomberg Financial News, PBS, CBS, and TV Tokyo. She is also a regular contributor to the Nihon Keizai Shimbun, Japan's leading financial publication.
Corporate Experience. Mrs. Ramirez began her career in 1967 with Meinhard Commercial a subsidiary of CIT. In 1968 she joined American Express International Banking Corporation and learned various aspects of banking while earning a BA in Business Administration/Economics from Pace University. In 1973, she spent one year as a credit analyst at Banca Nazionale del Lavoro in New York. In 1974 she joined Merrill Lynch where during her 10 year tenure she was appointed First Vice President and Senior Money Market Economist. Mrs. Ramirez became a Senior Vice President and Senior Money Market Economist at Becker Paribas in 1984 when the firm was acquired by Merrill Lynch. From 1984 to 1990 (when the firm dissolved) she was Managing Director and Money Market Economist for Drexel Burnham Lambert.
In March 1990, she founded Maria Ramirez Capital Consultants, Inc., a subsidiary of John Hancock Freedom Securities. As President and Chief Executive Officer, Mrs. Ramirez created an economic consulting business and was responsible for the management of the firm's global fixed income funds. In 1992, Mrs. Ramirez established Maria Fiorini Ramirez, Inc., which also serves as the holding company for MFR Securities, an institutional brokerage firm specializing in taxable and municipal securities, with offices in New York, Miami and San Francisco.
Founding member of 100 Women in Hedge Funds; member of the New York Hedge Fund Roundtable; member of the Economic Club of NY since 1984; President of the Money Marketeers Club of NY in 1994.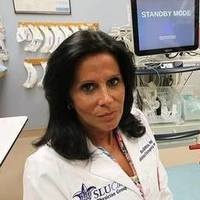 Dr Ann Di Maio is a pediatrician with over 30 years of clinical experience.  She is board certified in Pediatrics, Pediatric Emergency Medicine and Child Protection.  She is a graduate of Barnard College, Columbia University and received her medical degree from SUNY Downstate Medical School in New York.  Dr Di Maio completed her pediatric internship, residency and fellowship training at Weill Cornell/NewYork-Presbyterian Hospital (NYP).  After her training, she joined the Pediatric Emergency Department at NYP as an attending where she ascended to being the Director of Pediatric Emergency Medical Services.  Dr DiMaio relocated to St Louis Missouri where she joined the Pediatric Emergency Department at SSM Health Cardinal Glennon Children's Hospital.  While there, she performed an additional fellowship in Child Protection and joined the Division of Child Protection evaluating and caring for children who experienced physical and sexual abuse or neglect.  While in St Louis, Dr Di Maio became actively involved in combating the child sex trafficking crisis.
Working closely with the St Louis Metropolitan Police Department, Dr Di Maio created a first of its kind medical care program for victims of trafficking.  This program provided comprehensive social work evaluation, medical care, and placement services for any suspected child trafficking victim and provided the needed medico-legal services to successfully prosecute associated offenders.  Social workers specially trained in non-traumatic interview techniques, specific to sex trafficking victims, would provide the initial evaluation.  A medical forensic examination performed by Dr Di Maio would assess general health, detail any related injuries, and provide for ongoing medical needs.  The exam would also collect and maintain forensic chain of evidence for potential use by law enforcement.  Placement services would provide education, psychologic, and drug counseling resources and provide reunification with families when possible.  The success of Dr Di Maio's program led to its dissemination throughout other medical institutions in the St Louis area and beyond.
In addition to her clinical accomplishments, Dr Di Maio has worked with prosecutors from local, state and federal jurisdictions.  She has testified in local and military courts as a prosecution expert child abuse witness leading to multiple convictions.  Dr Di Maio currently lectures extensively on the topic of child abuse and sex trafficking to medical, law enforcement, media outlet and civic groups.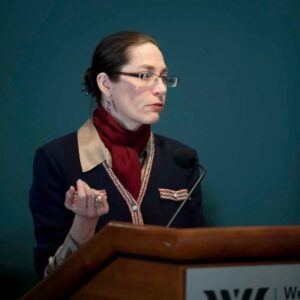 Eleanor Kennelly Gaetan, Ph.D. is the Director of Public Policy at the National Center on Sexual Exploitation and works closely with the NCOSE Law Center where she leads strategic efforts at the federal, state, and local government levels encouraging them to develop policies for a world free from sexual exploitation. A very accomplished writer, Eleanor also provides key analysis of research helping to connect the dots between all forms of sexual exploitation.
For the ten years prior to joining NCOSE, Eleanor Kennelly Gaetan, Ph.D. served as senior legislative advisor for the Coalition Against Trafficking in Women International (CATW), founded in 1988. She was instrumental in passing major U.S. legislation including the Justice for Victims of Trafficking Act (JVTA) in 2015; the SESTA-FOSTA law criminalizing Internet service providers that engage in human trafficking; and the Trafficking Victims Protection Re-authorization Act of 2018. Working in alliance with many organizations, including NCOSE, she aimed to help build the movement against sexual exploitation through these efforts.
From 2003-2009, as a White House appointee, Eleanor served as senior coordinator for public outreach at the State Department's Office to Monitor and Combat Trafficking in Persons (J/TIP). She managed legislative, media, and NGO relations for the TIP office. Eleanor first met the human trafficking issue through the eyes of its victims, in Bucharest, Romania, as USAID's local democracy advisor (2000-2003). She attended Yale University and has a Ph.D. from the University of Maryland. More importantly, she and her husband Victor have five children.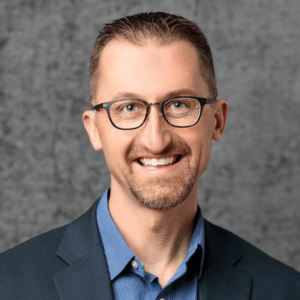 Chris McKenna, Internet Safety Expert and Founder of Protect Young Eyes (PYE), creating safer digital spaces for children and families. Chris practices his Internet safety tips on his four amazing children and is regularly featured on news, radio and podcasts for his research. His 2019 US Senate Judiciary Committee testimony was the catalyst for draft legislation and on-going discussion that could radically change online child protection laws and earned PYE the NCOSE Dignity Defense Alert Award in 2020. The PYE team has performed over 1,300 presentations at schools, churches, and nonprofits and was featured in the Childhood 2.0 movie. When not leading PYE, Chris is the Digital Marketing Manager for Covenant Eyes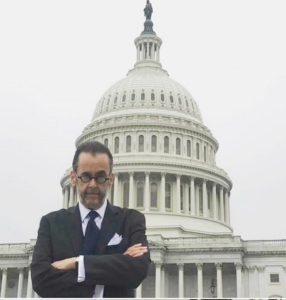 The Lebron Firm is a renaissance law firm representing myriad plaintiffs' interests in civil litigation, criminal defense as well as hybrid matters. Michael Lebron began his legal career as a prosecutor in his native state of Florida and advanced through its divisions. The area that had the greatest impact on him was that of Family Law which included delinquency prosecutions, dependency actions, termination of parents rights (via allegations of abuse, neglect or abandonment) and the prosecution of sex offenses. What was apparent and remains so is that the judicial and legislative branches are all too often ill-equipped to address the myriad issues affecting millions of Americans. A wholistic tack is critical to best address the incomprehensible victimization and predation of children. Mr. Lebron is licensed in New York, New Jersey, Florida and the District of Columbia as well as myriad federal courts including the Supreme Court of the United States of America.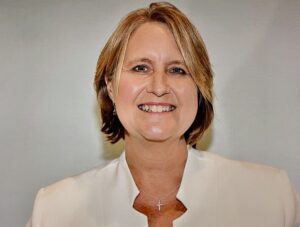 Tammy Toney-Butler is the Founder and President of Reflective Spaces Ministry, a 501c3 non-profit organization working directly with adult and adolescent survivors of human trafficking and sexual assault on their journey to become whole. Tammy is a survivor leader and has a free faith-based healing ministry located on the grounds of A&K Ranch in Fort Myers.
Tammy is a published author and subject matter expert on human trafficking and trauma- responsive care. Tammy has publications featured in the National Library of Medicine (PubMed) and is an international and national speaker on human trafficking.
Tammy's extensive presentation list includes speaking at the United Nations and World Health Organization's Year of the Nurse and Midwife Civil Society Briefing, The National Association of Pediatric Nurse Practitioners Long Island Chapter, American Nurses Association's General Assembly,The National Society of the Daughters of the American Revolution, and the Naples Woman's Club Empowering Woman's Luncheon.
She is a staunch advocate for survivor reform and providing environments for transformational healing as she fights to abolish modern-day slavery.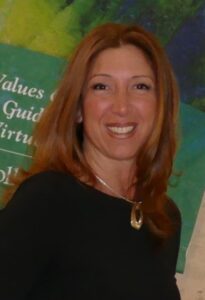 Dr. Francine Bono-Neri, a registered nurse and pediatric nurse practitioner with over 30 years of experience, continues to be a proud member of the nursing profession. Dr. Bono-Neri earned her BSN in 1992 from Adelphi University, after which she began her nursing career as a PICU staff nurse. Falling in love with pediatrics and her work in the ICU, Dr. Bono-Neri decided to broaden her scope of practice. In 1997, she graduated cum laude from New York University, earning her MA and title as a Pediatric Nurse Practitioner. Returning once again to advance her degree, Dr. Bono-Neri graduated summa cum laude from Molloy College in 2021, earning her PhD in Nursing Research, Leadership, and Health Policy. Dr. Bono-Neri's entire career has been focused on the pediatric population and pediatric critical care, until her transition into academia and nursing leadership occurred in 2015.
Dr. Bono-Neri's well-rounded experience in academia includes serving as nursing faculty for various baccalaureate programs, Kaplan Nursing Faculty of NCLEX-RN preparatory classes for students seeking initial RN licensure, and acting as the Founding Chair and Director of an LPN program in Long Island City, NY. In addition, Dr. Bono-Neri served on the Board of Trustees for NYSMDA as a consultant for curriculum development and design, maintenance of organizational infrastructure, and policy development and modification. She currently works as an adjunct assistant professor for graduate and doctoral nursing programs at Nova Southeastern University in Florida.
Dr. Bono-Neri is heavily involved in numerous professional organizations. She served as a Director-at-Large for the 2018-2020 American Nurses Association-NY (ANA-NY) Board of Directors, as well as board liaison to both the Legislation and Membership Committees.  She is the Immediate Past-President of the Long Island Chapter of the National Association of Pediatric Nurse Practitioners (NAPNAP) and was inducted as an Associate Member into the New York Academy of Medicine and, likewise, as a Nurse Leader into Sigma Theta Tau International Nursing Honor Society. She is also the proud recipient of the Nurses Educational Funds, Inc. (NEF) 2019 Jane Eleanor Knox Scholarship. In 2020, Dr. Bono-Neri co-founded Nurses United Against Human Trafficking (NUAHT), a professional association dedicated to anti-Human Trafficking efforts by educating and raising awareness in healthcare professionals, participating in policy advocacy efforts, and conducting research to lead to the demise of these heinous acts on this invisible population. In 2022, NUAHT received its Articles of Incorporation. Dr. Bono-Neri serves as the president of this trailblazing association.
In addition to serving the nursing profession, Dr. Bono-Neri was actively engaged in serving her local school district and community as well. She served on her children's elementary school PTA board for 8 years in the capacity as both Vice President and President. She worked closely with the Superintendent, Board of Education, and school principals to implement various events and programs, helping to enrich the students' educational journeys. Dr. Bono-Neri has organized numerous, large-scale fundraisers for community members to help alleviate financial burdens secondary to life-altering events. For her efforts, Dr. Bono-Neri was recognized in 2016 as a Founder's Day honoree, and was awarded a Nassau County Legislature Citation for her extraordinary efforts in serving the children and members of her former hometown community.
As a graduate of Molloy College, her doctoral studies concentrated on health policy, leadership, and nursing research, all of which align with Dr. Bono-Neri's interest and ongoing efforts as a health policy advocate, leader, and researcher. Her current and future scholarly work remain close to her passion for pediatrics and academia. She is a published author, and her podium and poster presentations are dedicated to her research and advocacy efforts surrounding the topics of Human Trafficking; and Infant Safe Sleep, SUID and SIDS.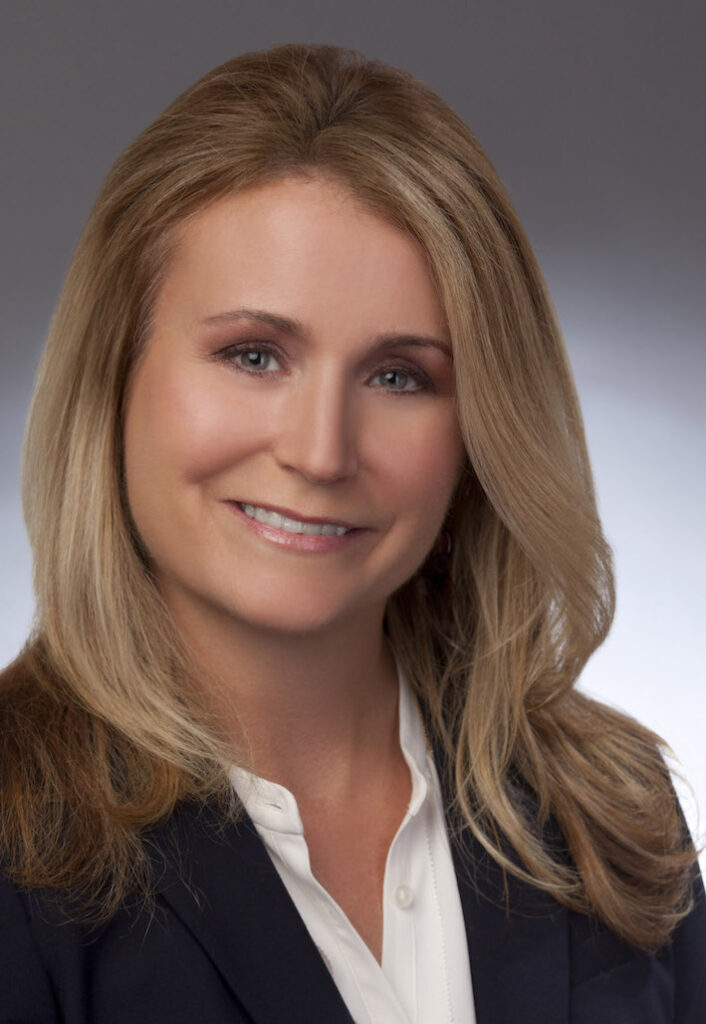 Jennifer Weiss is our Warriors Parent Advocate. Mrs. Weiss began her career working for Seymour Schneidman & Associates (subsequently merged with Anchin Block & Anchin, LLP), a mid-sized CPA Firm after earning a BS in Accounting from The School of Management at Binghamton University.  She mainly worked in their asset management division on the auditing and preparation of tax returns for hedge funds.  In 1993, she joined Tiger Management Corp. to become the head accountant for their registered investment fund.  After two years, she joined Keefe Managers, LLC, one of the first hedge funds specializing in financial services, as their Chief Financial Officer.  In May 1999, she left Keefe to become one of four founding partners to start their own financial services hedge fund, SuNOVA Capital, LLC.  In addition to being one of the founders and a partner, she served as the firm's Chief Financial Officer and Chief Compliance Officer.  After a great ten year run, in early 2009, SuNOVA Capital, LLC decided to close its doors due to the portfolio manager's desire to pursue other initiatives.  After taking four years off to have her second child, Mrs. Weiss joined Maltese Capital Management, LLC as the Director of Finance and Head of Operations until she resigned in 2020 to spend more time with her family and pursue other passions.  She is a member of 100 Women in Finance. Mrs. Weiss is a New Jersey native and resides in Morris County with her husband and their two daughters.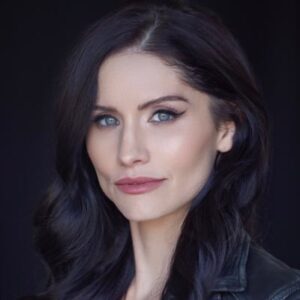 Landon Starbuck is a freedom warrior. She is a fearless defender of trafficked and exploited children and women. She's a proud conservative and musician known as "Matriarch" in her music activism; donating 100% of her music sales to the anti- trafficking and exploitation organizations she partners with. Landon is an advocate for survivors and those still being victimized. She is well versed in culture and political issues that drive the demand for sexual exploitation and is a counter-trafficking thought leader. She has been featured on OANN, One America's Voice, Right Side Broadcasting Network and many podcasts including Real Talk With Zuby, Abby Johnson's Politely Rude & Calvary Chapel's Fireside Chats. She's the Co-Founder of Freedom Forever, a conservative political activism organization with an arm dedicated to counter trafficking and anti-child exploitation activism. She's the co-host of GrowUp Live; a podcast focused on politics and culture (guests include Senators & members of Congress). Landon left the entertainment industry as a billboard charting musician with music video airing on MTV, VH1 and more. She decided she could not longer take part in the Hollywood exploitation machine and made the decision to distribute her music independently and draw awareness to human trafficking. She felt compelled to speak out on the culture of sexploitation that so many are trapped in and others help enable; uncovering the societal factors and political aspects that fuel the exploitation demand. She's passionate about early intervention, prevention strategy and strengthening families as a means of combatting the risk factors that make children and women more vulnerable to exploitation. Her aim is not just to spark awareness but empower people and inspire effective action at the individual and community level. She speaks nationally and inspires cultural and political activism to counter the demand for sex trafficking. Her first book, "Freedom Warrior" will be published in summer 2021. Landon has mobilized counter trafficking activists across the country. She continues using her music and writing as an artistic medium to deliver her message. Landon currently serves as an ambassador for Exitus, a survivor centered non-profit anti-trafficking organization. She is a member of CESA (Coalition To End Sexual Exploitation) and active partner with NCOSE (National Center On Sexual Exploitation). Landon uses her platform to elevate survivor voices and counter trafficking specialists on her IGLive Series "Freedom Warriors". Tune in to her Freedom Warriors Series on Instagram Live every Tuesday. You can find out more and get involved at MatriarchSongs.com
Music: www.MatriarchSongs.com
Podcast: www.GrowUpLive.com
Politics: www.FreedomForever.US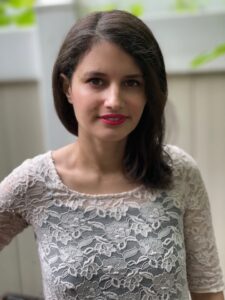 Tori Curbelo was responsible for advancing LifeWay Network's educational and advocacy initiatives. Drawn to LifeWay's commitment to servicing human trafficking survivors, Tori's career has focused on combating exploitation and similar human rights abuses. She carries experience from UNICEF USA, Fair Trade USA, the International Rescue Committee and Win. Tori enjoys connecting with individuals around the urgency of human trafficking and has engaged audiences everywhere from the United Nations to Times Square. In 2015, she launched UNICEF USA's podcast, Ending Human Trafficking Locally and Globally. She holds a Master's in Public Health from the CUNY Graduate School of Public Health and Health Policy, and a Bachelor of Arts in Political Science and Italian from the College of the Holy Cross.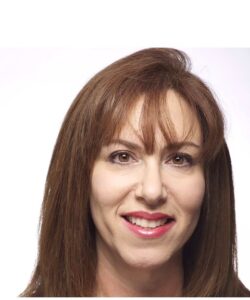 Alyssa Kogon is a long time resident and small business owner in Dutchess County.  She has been an avid community activist and public servant in the Hudson Valley for her entire life.
Born January 26, 1961 in the Bronx, NY, Alyssa was raised in Westchester County and attended the public school system.  Both of her parents were teachers and Alyssa, herself, went on to work in both the Hyde Park and Rhinebeck school systems.  She attended the State University of New York College at Buffalo and graduated with a BA in 1983.  There she met her husband of 35 years and Hudson Valley native, Lou. Upon graduation, Alyssa went onto a fashion career in New York City.  However, she left her profession to raise her two children Miranda and Samuel on the family farm in the town of Clinton. Miranda is a graduate of SUNY Potsdam and holds a Doctorate in Behavioral Health.  Samuel is a graduate of SUNY School of Environmental Science and Forestry and works in the music industry.  Alyssa's husband Lou is owner of both Kogon Blacktop Maintenance and Kogon Realty of the Hudson Valley.
A former trustee of the Clinton Community Library and board member of a local non-profit E4 (a charitable organization), Alyssa is a community leader. She currently sits on the board of the Jewish Federation of Dutchess county where she is very active.  Alyssa is both a volunteer and professional in the developmentally challenged and senior communities.  As a music and art therapy provider for such local resources as New Horizons, Devereux Foundation, The Lutheran Care Center, The Vassar Warner Home, and Ferncliff Nursing Home she has a hands-on approach to servicing her community.   As a parent, Alyssa spent many years as a substitute teacher in her own children's schools and still works for Rhinebeck Central School District in this capacity.  She was an enthusiastic volunteer, PTA member, classroom mother and program director in her local districts.   Currently, Alyssa is employed by the New York State Senate.
Alyssa believes in a common sense, no nonsense, approach to community advocacy.  She brings with her the knowledge that there are sensible solutions to today's issues and only though a grassroots efforts can they succeed.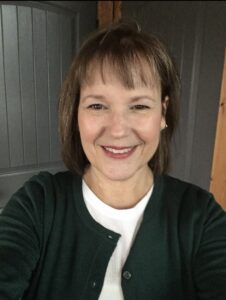 Nora Page. I am a 62 year-old Mother and Grandmother of a combined family of 6 children and 10 grandchildren. I have been married to the most amazing man for the past 22 years. I am a walker/runner and volunteer at my church by cooking for the kids on Wednesday nights which has become one of the most rewarding jobs I do. Besides being a Mom and Grandma, we live on the lake in the Smokey Mountains of Tennessee. The hardest day of my life is when I became the Mother of a Fallen Soldier, ME1 Christopher Page, United States Coastguard.
Our Advisory Council