What should I say if I suspect someone is being trafficked and I call the National Human Trafficking Hotline?  Keep it simple. Just report what you see, hear and situation happening. Give your location. You will not be held responsible if it turns out not to be an exploitation situation.
Community creates change. It is crucial that you join us to lend your involvement and awareness to the following critical matters of interest regarding legislation to protect children.
Use the Warriors Tool Kit: How to Contact Your Representatives for Our Calls to Action.
Warriors Resource Guide
Do you know what your kids are doing online? The predators do.
Lynn's Warriors – Warrior Workshops – Presentations for adults given in private homes, schools, places of worship, libraries, community centers, clubs and to any organizations interested in learning how to protect themselves and children. Essential and critical for every community. Human trafficking and sexual exploitation education, discussion and resources for parents, grandparents, caregivers and trusted adults to understand today's online and realtime dangerous landscape facing kids, teens and young adults.
Lynn's Warriors Youth  – Workshops – Presentations for schools, sports teams, clubs, groups, organizations, private homes, foster and youth homes – anywhere the kids are. Focusing on education and resources for children 8-18. Communication skills, digital safety, realtime safety, tech protocol, sextortion, bullying, suicide, porn, drugs, appropriate relationships. Plus "What would you do?" immersive roleplay and tutorials.
Childhood 2.0 – FREE Documentary. This is required viewing for anyone who wants to better understand the world their children are navigating as they grow up in the digital age. Featuring actual parents and kids as well as industry-leading experts in child safety and development. This documentary dives into the real-life issues facing kids today — including cyberbullying, online predators, suicidal ideation and more.
Sextortion: The Hidden Pandemic – Film. (There is a small fee listed on various platforms, but I can secure FREE copies from Homeland Security to share.) An investigation into the world of online grooming and sextortion – a present-day reality for 1-in-7 children online. (FYI – the numbers have increased since this film was released to 1-in-5 children) This true crime film exposes an often overlooked crime against children, the tactics of online predators and the voices of parents and law enforcement poised to stop online child exploitation in its tracks.
Protect Young Eyes ­– The best explanation of all things TECH. Founder Chris McKenna is hands on, candid and honest. PYE is our "Warriors Digital Safety Expert" and Advisory Council Member taking today's complex digital issues and making them completely understandable. Chris will personally email/speak with you about any issues if you need a helping hand.
Bark – Comprehensive monitoring tool for parents. The best! Small monthly fee but also much FREE information shared daily on their website and social media platforms. Bark's award-winning dashboard proactively monitors text messages, YouTube, emails and 30+ different social networks for potential safety concerns so busy parents can save time and gain peace of mind.
Gabb Wireless – Safe cell phones/watches. Parents today want to stay connected with their child by taking advantage of the latest in technology. However, the same tools that allow this to happen are also not made with a child in mind. Gabb, with their innovative cellular technology designed exclusively for kids and their parents, allows parents and kids to stay connected and protected. Use Promo Code LYNN'S WARRIORS for discount.
Defend Young Minds – Children and Pornography. Kids can learn to reject pornography. DYM calls it "digital self-defense." They teach how to have the tough conversations around porn through their best-selling books, curriculum, guides and free newsletter to help you raise empowered, resilient andscreen-smart kids.
National Center for Missing and Exploited Children – Overall Education, Research, Policy and Resources. NCMEC is the nation's largest and most influential child protection organization. The home of the "Amber Alert," leading the fight to protect children and creating vital FREE resources for them and the people who keep them safe. Home of the CyberTipline to report if your child is being sexually exploited online and the Take It Down program to remove nude and explicit images online.
National Center on Sexual Exploitation – Research, Policy and Law Center. NCOSE exists to build a world where people can live and love without sexual abuse and exploitation.
Nurses United Against Human Trafficking – Training Healthcare Workers. NUAHT is an organization founded in 2020 by two nurses who are driven to abolish modern-day slavery. NUAHT offers education modules, membership, resources and consulting services for healthcare professionals by building human trafficking protocols and community response teams.
DHS/Blue Campaign – Department of Homeland Security/Advocacy. Will provide FREE resources such as the film Sextortion. Partners with the private sector, Non-Governmental Organizations (NGO), law enforcement and state/local authorities to maximize national public engagement on anti-human trafficking efforts. Blue Campaign's educational awareness objectives consists of two foundational elements: prevention of human trafficking and protection of exploited persons.
Love is Respect – Healthy Relationships for Teens. Communication and education for our youth to learn about what is a healthy relationship. 1-in-3 teens face verbal and/or physical abuse in their relationships. Topics include boundaries, personal safety, dating, supporting peers, online harassment and more resources to keep one safe.
Call 911 if in imminent danger.

09-15 TAKE ACTION: JOIN OUR ONLINE RALLY: Apple: Protect Children, Not Abuse
The Warriors urge Apple to follow through with and commit to protecting survivors and children on your platforms by implementing the following:
– Detect, report, and remove child sexual abuse images and videos from iCloud.
– Create a robust reporting mechanism for users to report child sexual abuse images and videos to Apple.
Two years ago, under your leadership, Apple made a landmark announcement that you would detect child sexual abuse images and videos in iCloud. The decision to backtrack on this policy left us surprised and disappointed. The technology is readily available for Apple to detect and remove this content, eliminating child sex abuse images and videos in iCloud. It's time to use it.
Every image or video is a child who has been harmed, and a child who will grow up knowing their abuse has, and could continue to be, circulated and viewed around the world. You are choosing not to detect and remove the devastating images and videos of abuse on iCloud. This is unacceptable.
Waiting to act continues to put children in harm's way, and prevents survivors, or those with lived experience, from healing. We know you can lead here and we urge you to make this choice.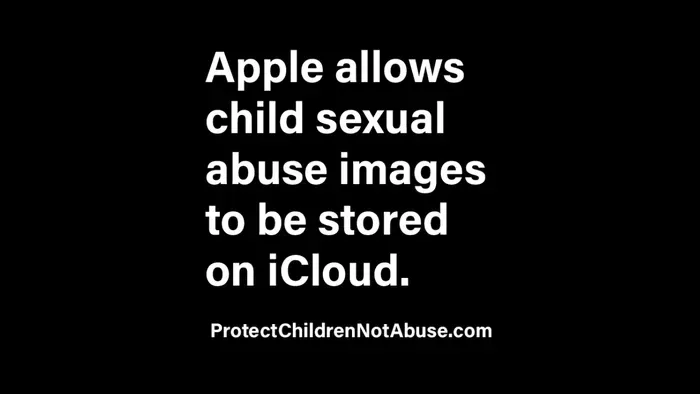 09-09 Sound the Alarm on APPLE. The Warriors is proud to be part of the HEAT INITIATIVE. Please join us and share this information. Write to Tim Cook, CEO of APPLE and their Board. Here's our letter.  Adapt as you see fit. Thanks you.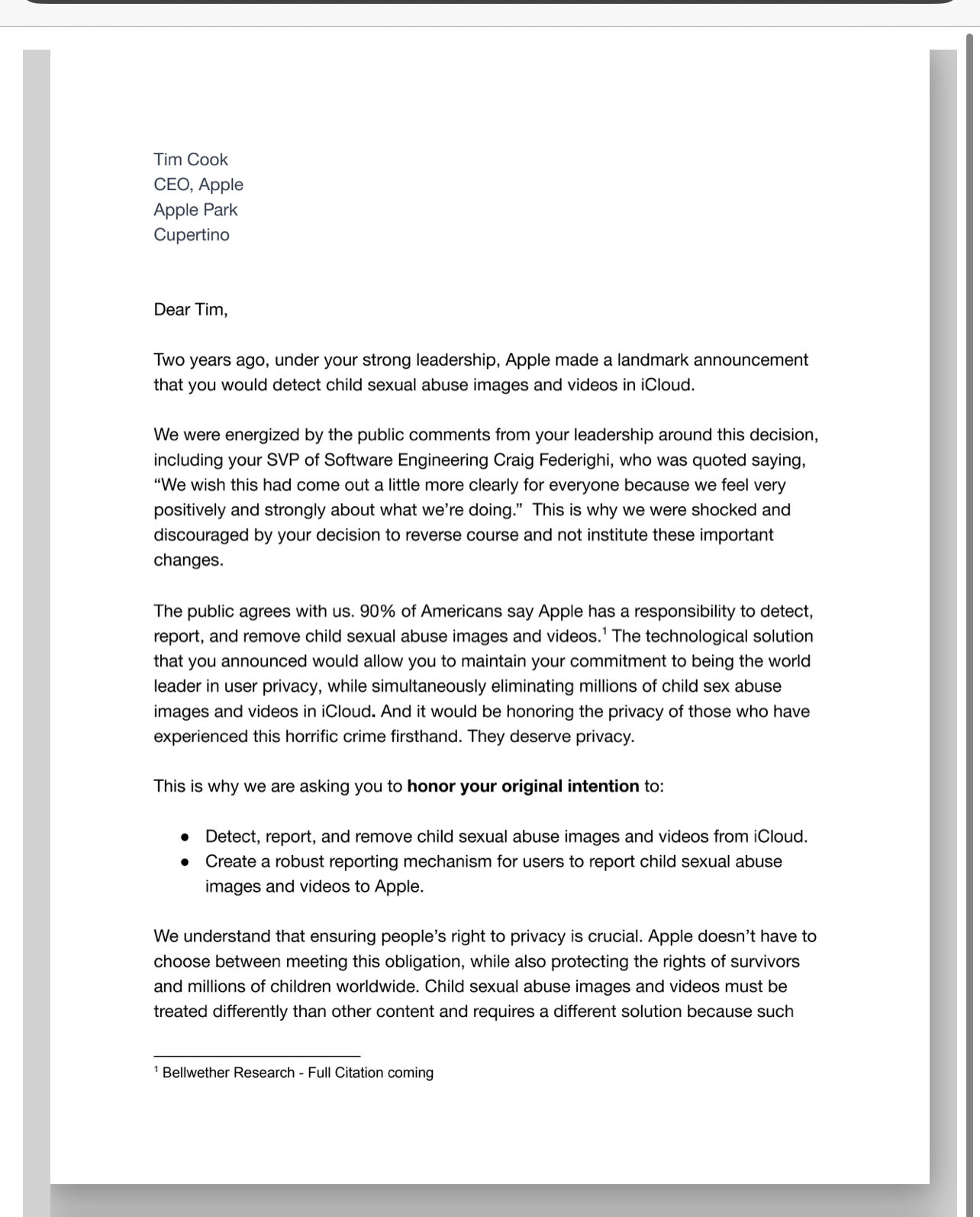 To your kid, TikTok, Snapchat, Instagram, and other platforms may seem essential for a healthy social life. But as an adult, you know social media also opens them up to the Wild West of the internet, including exposure to potentially hateful content, online harassment, and other harms.
Until now, the onus has been on parents and caregivers to navigate when and how their kids should access social media. That's still the case, but key mental health groups and players have recently weighed in to say it's time to give parents and caregivers more guidance.
U.S. Surgeon General Vivek Murthy, MD, issued an advisory on May 23 on the topic of Social Media and Youth Mental Health. The report outlines the current scientific evidence on the health effects of social media use in kids, as well as action items for key stakeholders, including parents and caregivers.
08-23
Back-to-School With Healthy Young Minds:

New lesson plans for students in grades K–12 from our colleagues at Common Sense.

Growing up has always had its challenges. But for kids today social media and tech have a way of amplifying the typical stressors of adolescence. Instead of simply telling kids to get off of their screens, how can we help them cope in realistic ways?

These free, back-to-school resources from Common Sense are a positive and accessible place to start. Our new Digital Well-Being lessons for grades 6-12 were co-developed with the Center for Digital Thriving at Harvard Graduate School of Education. And our new Device Advice lessons for grades K-5 are a great way to help young students build healthy habits with media and tech.

08-19 URGENT TAKE ACTION! Contact your representatives today and ask them to support the following bipartisan child safety bills:
EARN IT Act (S.1207) – gives victims of child sexual abuse material the right to sue digital platforms that circulate this criminal content and a chance to restore their privacy  
Project Safe Childhood Act (S.1170) – modernizes DOJ's Project Safe Childhood Program to enhance law enforcement's response to address online child sexual exploitation  
REPORT Act (S.474) – improves NCMEC's CyberTipline through required reporting of child sex trafficking and enticement and extends the retention period to hold reported material to provide more time for law enforcement to conduct investigations  
STOP CSAM Act (S.1199) – expands civil remedies for victims of online sexual exploitation and requires removal of related exploitive visual depictions.
Kids Online Safety Act (S.1409) – creates a legally relelevant "duty of care" requiring online apps and platforms to center the needs of children and requires online safeguards for children  
08-14 Sound the Alarm! Do You Know About the Saturn App? Kids Do. Schools Do. And So Do the Predators. Take Action Today. Please watch our video.
08-10 Wait Until 8th Brings Us Take the Pledge.
You can make a difference. You can say yes to waiting.
By signing this pledge, you promise not to give your child a smartphone until at least 8th grade as long as at least 10 families total from your child's grade and school pledge.  If you would like your child to have a basic phone that just calls and texts, you still can sign the pledge! The basic phone avoids many of the distractions and dangers of the smartphone.
Once 10 families have pledged, you will be notified that the pledge is in effect! Wait Until 8th will email you and the other parents who have signed from your child's grade to connect you with each other by email. This helps you to support one another. There is strength in numbers!
Background: Human trafficking is a public health crisis. Perpetrators of human trafficking gross billions of dollars annually from the sale of human cargo. Due to its pervasive and hidden nature, these crimes are happening at exponential rates, but go undetected. Lack of identification of these victims are seen across numerous disciplines such as law enforcement, social services, education, judicial services, and healthcare. One of these barriers in identification is lack of proper education. Within the healthcare disciplines, a majority of victims are seen by a healthcare professional during their trafficking, yet remain unidentified. With over 4 million nurses in the U.S., they are ideally situated to identify and treat these individuals, if properly educated.
Objective: This study examined RN nursing students' knowledge of and exposure to human trafficking content in pre-licensure undergraduate curricula.
Design/setting/participants
A cross-sectional quantitative study using the National Student Nurses' Association was conducted. Data were collected electronically via email recruitment of its members yielding a total sample population of n = 644, which included current and recently graduated RN undergraduate nursing students.
THE RESULTS ARE SHOCKING. It's time to take action and update our U.S. healthcare system in relation to human trafficking.
07-15📣We Must Discuss Cyberbullying. Conversation Starter – Watch this PSA on Cyberbullying with your kids. It's from our colleague Lisa Honold, Center for Online Safety and her friend Maurine Molak, founder of David's Legacy Foundation, and it's powerful. Then TAKE ACTION. Talk to your kids. It's 2023. It's time for open and honest conversation.
07-09📣URGENT: Please Sign this Petition. Lisa Honold, Director of the Center for Online Safety brought this to our attention about SNAPCHAT being awarded "Humanitarian of the Year." Why isn't everyone discussing this? Please listen to our 7-08-2023 interview on Lynn's Warriors. Below are Lisa's words.
"I'm not making this up. CADCA has awarded Snapchat "Humanitarian of the Year". Snapchat! The social media platform kids love and law enforcement hates for its disappearing messages and rampant drug dealers.
CADCA is the Community Anti-Drug Coalitions of America and it says its mission is to create safe, healthy and drug-free communities globally. Yet it's honoring a company that harms kids' mental and physical health by offering them access to illegal substances, counterfeit prescription drugs, pornography and sextortion. This award to Snapchat doesn't make any sense.
How could CADCA do this?
My friend Amy Neville lost her 14 year old son Alexander to a drug dealer allowed to sell on Snapchat. Alexander took a counterfeit pill laced with fentanyl and he died. She's started a petition to revoke this award to Snapchat and you can help by signing it here.
More about Snapchat's failure to be humanitarian:
Please join us in signing Amy's petition to revoke Snapchat's award as Humanitarian of the Year.
07-05📣ACTION: Learn More About Teen Slang: Decoding Gen Z from our Friends at Gabb Wireless
As a parent, you've probably overheard some slang from your kid. They may say things like, "I'm amped about my drip today," or, "He's got rizz. Giving off major BDE." Maybe they've said something like, "No cap, this sandwich is bussin'," or, "Spill the tea, sis!"  The lingo our kids use every day may be incomprehensible to us, but these words actually have meaning— some we may know, and some we can understand from the context of the conversation. There are also slang words spoken by our kids that as parents we can be pretty clueless about. Some of these words are made up, shortened, or said as acronyms. Some slang terms are everyday words but hold different meanings.
We've come up with a list of popular slang words to help parents better understand their kids and their friends. This list is not comprehensive. Our team will add more words as we collect them and slang trends emerge.
06-27📣ACTION: Help Us End Child Marriage in the United States. I know. Hard to believe that this harmful abuse happens in 2023. Often, parents force their kids into marriage because they become pregnant or because they want to be free from their own obligations as parents and in some nightmare scenarios, children become pregnant [with a child rapist's child] and their own parents make them marry. Conversations about groomers and people who will prey on children is very prevalent these days. It is important to acknowledge that banning child marriage will actually do the work to protect kids from abusers and real threats and stop actual predators from taking advantage of children. Has your state taken steps to end child marriage? Check here.
GitHub is arguably the most prolific space for Artificial Intelligence development. AI-generated child sexual abuse material, image-based sexual abuse, and pornography largely originate on this platform. Which is why NCOSE placed Github on the 2023 Dirty Dozen List.
Please join us in urging Github to get rid of sexually exploitative technologies!
Center for Online Safety is working hard to educate about and keep kids safe and healthy, online and offline. 
06-13 Planning for Next School Year – It's Never Too Early!
Now is a great time to start conversations with school boards and school leaders about reducing access to cell phones and/or social media at school. Would you like a template email letter to get started? Here is the template.
You'll see there are two versions of the letter – one is to ban cell phones on school campus and the other is to block social media on campus.
Please let us know how your letter is received – We're happy to help you make the case for banning cell phones at school and/or blocking social media. There's plenty of research out there on youth mental health to back up these ideas.
​
06-01 June is National Internet Safety Month – What Will You Do?
June is Internet Safety Month. The Warriors join our partners in raising awareness about Internet safety and providing resources to keep kids safe online.
Let us bring a focus to the crime of sextortion. Sextortion is an online crime that exploits youth through coercion or blackmail to acquire sexual content, engage in sex, or obtain money.
Spotlight on Sextortion
Learn more about online safety measures and sextortion prevention efforts with these resources:
In partnership with the National Center for Missing & Exploited Children (NCMEC), provides resources, technical assistance, and prevention services to victims and families, as well as support to law enforcement agencies in cases involving missing and exploited children. NCMEC has launched a free online tool to support victims of online child sexual exploitation called Take It Down. This platform helps users remove online sexually explicit photos and videos taken of them while under 18 years old. The tool generates a unique digital fingerprint—a "hash value"—that identifies copies of sexually explicit images or videos. The initiative includes a public service announcement, produced by NCMEC, that will appear on television and online platforms that youth frequently visit. Users may remain anonymous while using the service.
NCMEC's website offers additional resources about digital safety for youth, parents, communities, and educators including:
Protect Our Youth Online: Start the Conversation. Learn more here. And always, #BeAWarrior
05-28 New Youth Advisory Issued by U.S. Surgeon General on Social Media and Youth Mental Health
United States Surgeon General Dr. Vivek Murthy released a new Surgeon General's Advisory on Social Media and Youth Mental Health – PDF. While social media may offer some benefits, there are ample indicators that social media can also pose a risk of harm to the mental health and well-being of children and adolescents. Social media use by young people is nearly universal, with up to 95% of young people ages 13-17 reporting using a social media platform and more than a third saying they use social media "almost constantly."
With adolescence and childhood representing a critical stage in brain development that can make young people more vulnerable to harms from social media, the Surgeon General is issuing a call for urgent action by policymakers, technology companies, researchers, families, and young people alike to gain a better understanding of the full impact of social media use, maximize the benefits and minimize the harms of social media platforms, and create safer, healthier online environments to protect children. The Surgeon General's Advisory is a part of the Department of Health and Human Services' (HHS) ongoing efforts to support President Joe Biden's whole-of-government strategy to transform mental health care for all Americans.
"The most common question parents ask me is, 'is social media safe for my kids'. The answer is that we don't have enough evidence to say it's safe, and in fact, there is growing evidence that social media use is associated with harm to young people's mental health," said U.S. Surgeon General Dr. Vivek Murthy. "Children are exposed to harmful content on social media, ranging from violent and sexual content, to bullying and harassment. And for too many children, social media use is compromising their sleep and valuable in-person time with family and friends. We are in the middle of a national youth mental health crisis, and I am concerned that social media is an important driver of that crisis – one that we must urgently address."
05-25-2023 Create a Warriors Family Media/Digital Plan Today. A Must in 2023.
Family Media Plan: Media is everywhere, and managing it all can be tough. Creating a Family Media Plan can help you and your children set media priorities that matter most to your family. Come back to revise your plan as often as you need to, such as at the beginning of each school year or during summer and holiday breaks.​
Here's how it works: Since media habits are different for every household, the Family Media Plan can be customiz​ed to meet your family's needs. Make a full plan, or just choose a few parts that matter the most to your family.
The Family Media Plan includes:
A list of media priorities to choose from

Practical tips to help make the plan work

Why it's important

The ability to print or share your finished plan

The ​option to save your plan and return as often as you'd like to make changes
World on creating your Family Plan here and learn more here. 
05-20-2023 SHOCKING REALITY. 2022 Cyber Tipline Report: 32 Million Cases of Reported CSAM (Child Sexual Abuse Material)
The CyberTipline receives reports about multiple forms of online child sexual exploitation.  Reports regarding CSAM, legally referred to as child pornography, make up the largest reporting category. Over 99.5% of the reports received by the CyberTipline in 2022 regarded incidents of suspected CSAM.

05-10-2023 80% of U.S. Adults Support New Social Media Restrictions To Protect Children
The Reboot Foundation recently surveyed 1,049 U.S. adults and found strong support for new regulations on how social media platforms interact with minors and children. Survey respondents were demographically representative of the Census, and the survey itself has a margin of error of 3 percent.
Learn more here.
05-02-2023 Dirty Dozen List Revealed! Take Action Here.
The Dirty Dozen List is an annual campaign calling out twelve mainstream entities for facilitating, enabling, and even profiting from sexual abuse and exploitation. Since its inception in 2013, the Dirty Dozen List has galvanized thousands of individuals like YOU to call on corporations, government agencies, and organizations to change problematic policies and practices. This campaign has yielded major victories at Google, Netflix, TikTok, Hilton Worldwide, Verizon, Walmart, US Department of Defense, and many more. 
May is Mental Health Awareness Month. #MoreThanEnough  Learn more
Mental Health Awareness Month has been observed in the U.S. since 1949. Every year during the month of May, NAMI joins the national movement to raise awareness about mental health. Together, we fight stigma, provide support, educate the public and advocate for policies that support the millions of people in the U.S. affected by mental illness. It's an opportunity for all of us to come together and remember the inherent value we each hold — no matter our diagnosis, appearance, socioeconomic status, background or ability. We want every person out there to know that if all you did was wake up today, that's more than enough. No matter what, you are inherently worthy of more than enough life, love and healing. Showing up, just as you are, for yourself and the people around you is more than enough.
04-22-2023 Support the STOP CSAM ACT of 2023. U.S. Senate Majority Whip Dick Durbin (D-IL), Chair of the Senate Judiciary Committee, today introduced the Strengthening Transparency and Obligation to Protect Children Suffering from Abuse and Mistreatment Act of 2023 (STOP CSAM Act), legislation to crack down on the proliferation of child sex abuse material online.  To combat this horrific crime, the STOP CSAM Act supports victims and increases accountability and transparency for online platforms. Learn more here.
04-15-2023 JUST RELEASED: New report from RIGHTS4GIRLS and GEORGETOWN JUSTICE AND OPPORTUNITY LAW CENTER on the CRIMINAL #AbuseToPrisonPipeline affecting vulnerable and mostly girls of color. U
pdates our
#abusetoprisonpipeline
study and identifies three new pathways of criminalization for girls. Read & learn more about ways to end the punishment and re-victimization of survivors. Read here. Take action. let your representatives know that this is not acceptable. 
04-10-2023 Full decriminalization of the sex trade is coming to your town. Sign up for the FREE webinar from the National Center on Sexual Exploitation in Washington, DC with Dr. Stephany Powell. What does this mean for you and your children? Learn more here.
02-07-2023 is Safer Internet Day!
Save the date for Safer Internet Day 2023 which will take place on Tuesday, 7 February 2023. Significantly, it will be the 20th edition of the campaign!
Noting the global reach of the Safer Internet Day campaign, on this site you can discover more about the actions of European Safer Internet Centres, global Safer Internet Day Committees, and a range of organisational and industry supporters to mark the day. We're continuing to update this site and individual profile pages over the coming weeks as we count down to the big day, so please come back often for the latest news and updates.
As usual, much of the campaign's activity will play out on social media. Be sure to check our Facebook, Twitter and LinkedIn profiles, and review the #SaferInternetDay and #SID2023 hashtags to keep track of – and contribute to – the discussions.
Read on to find out more about practical ways in which you can get involved in the campaign, not just on Safer Internet Day but all year around. Whether you are a young person, a parent or caregiver, a teacher, educator or academic, a policymaker, or whether you represent an organisation or industry, everyone has a role to play in creating and maintaining a better online world.
Learn more here.
02-01-2023 February is Black History Month. Call on Google to stop promotion in their search engine of black women and girls directed to porn sites. Studies show that there is unjust treatment of black girls and women who are victimized in the sex trade. Learn more. Read Human Trafficking in the African American Community is a Human Rights Violation
Join our call to action. It is reported that 40% of sex trafficking victims in the U.S. are Black, 63% of labor trafficking victims are Hispanic and 17% of trafficking victims are Asian. These significant statistics point to a disturbing trend of racial discrimination in human trafficking.
01-25-2023 FREE Webinar Tonight at 7PM ET. Activating Our Youth. Please Join Us and Learn More.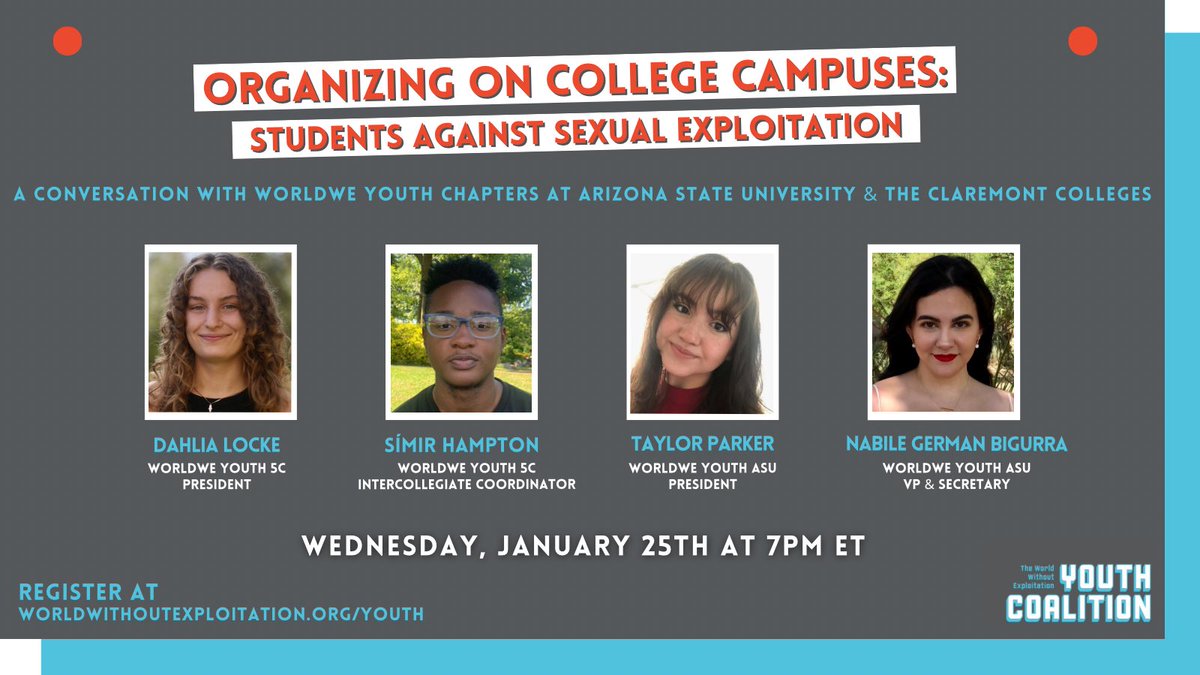 01-17-2023 CALL TO ACTION – Join the MOM ARMY! Spreading like wildfire across New York State and America. The mission and vision is protecting children. Society, culture, education, medical, Big Tech, marketing, government interference with parental autonomy. All women are welcome. Take action. Find out how you can form a MOM ARMY chapter or join one in your community. Learn more and what MOM ARMY Meet Ups are happening this week January 21-29, 2023.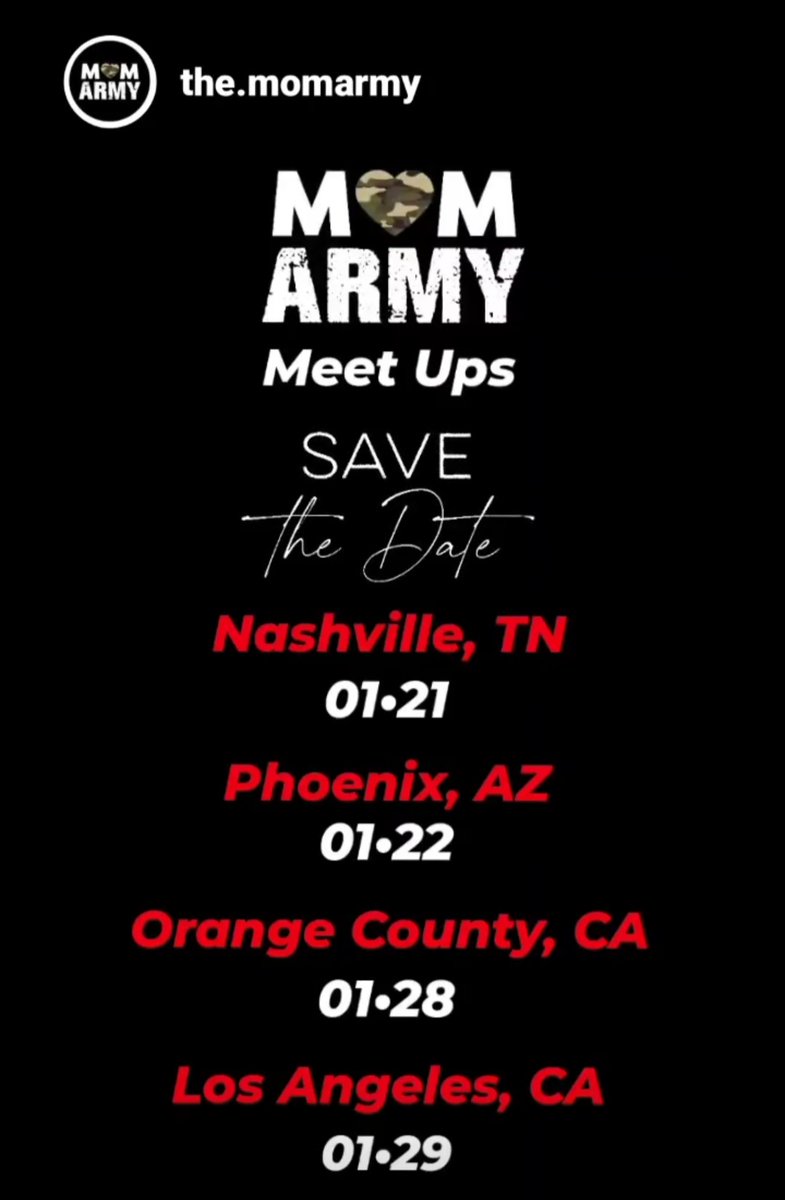 01-12-2023 CALL TO ACTION – CHILD BRIDES ARE ALLOWED IN 43 STATES IN THE U.S.? HELP US STOP THIS CHILD EXPLOITATION AND TRAFFICKING NOW. Go to Global Hope 365 and find out where your state stands. Contact your local, state and federal legislators and let them know that this harmful and antiquated practice must go. Girls are suffering at the hands of older men. Studies show increased bodily harms, unwanted pregnancies, high-risks for domestic violence, lack of formal education, lack of job skills, no where to go and the list goes on and on. We must discuss and take action.  Join the letter writing campaign to make a difference. Help us protect our girls.
12-23-2022 CALL TO ACTION – PLEASE CONTACT NEW YORK GOVERNOR KATHY HOCHUL AND URGE HER TO GRANT CLEMENCY TO VICTIM NIKKI ADDIMANDO. If you are as angry as we are, let your voice be heard. We urge New York Governor Kathy Hochul to not stop with this initial set of clemency decisions issued on 12/21/22, and stand by her promise of enacting rolling clemency throughout the year. She has the ability to correct a monumental injustice and speak to so many survivors who have supported Nikki's Addimando's petition.
Contact Gov. Hochul's office now and let them know what you think about Nikki being left out of the clemency list.
Or Call: (518) 474-8390
Make. Some. Noise.
12-17-2022 CALL/EMAIL your Members of Congress NOW to ensure #HR7666 & #KOSA are included in end-of-year package to address the #mentalhealth & #substanceuse crisis among children & adults AND provide protections for children/teens online. Take Action NOW: http://bit.ly/3HK05od. Deadline is Monday, December 19 at 4PM ET. We need all of you.  We cannot do this alone. Join us. Protect kids online. This groundbreaking legislation will be at the forefront of holding Big Tech Accountable.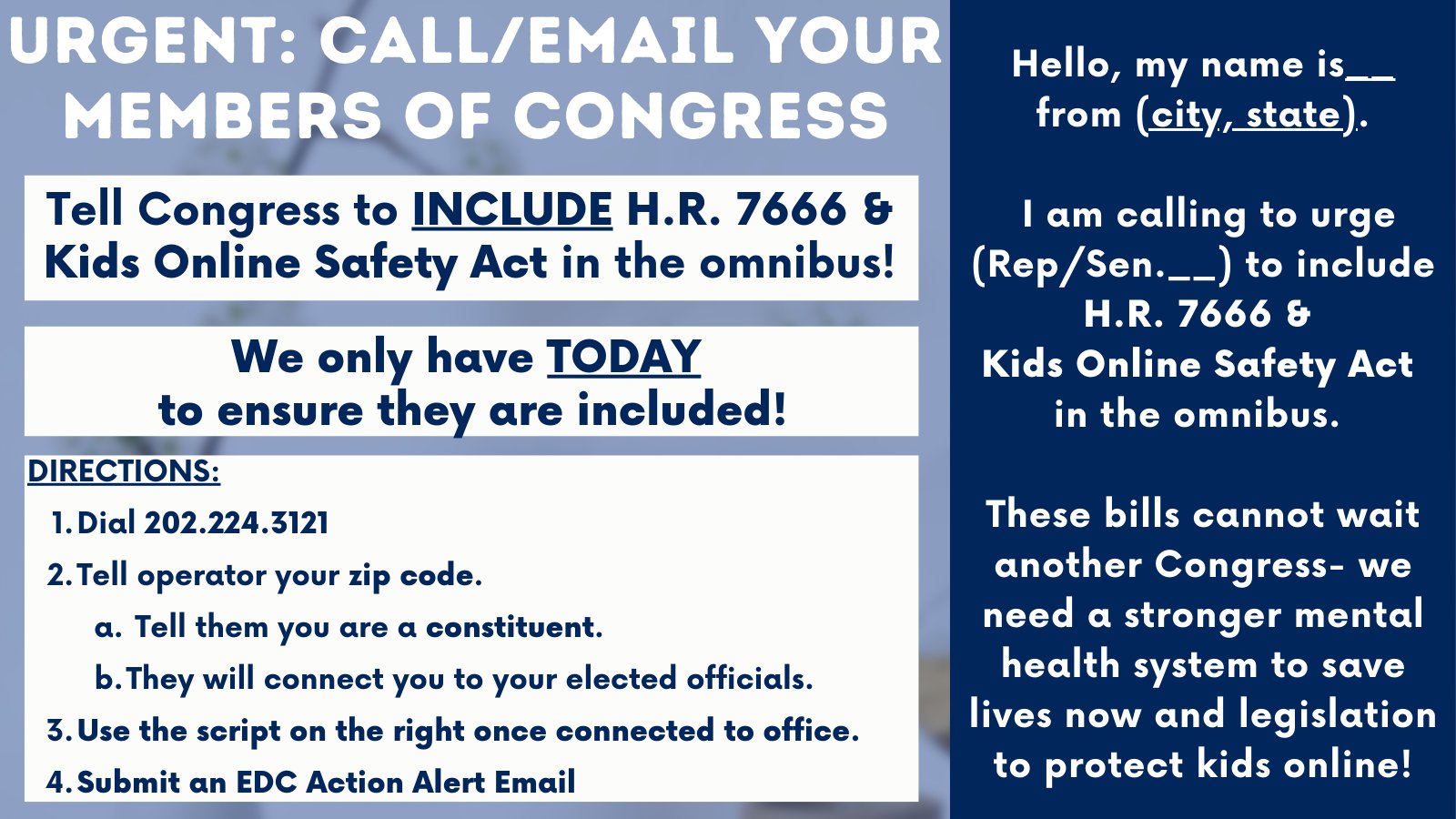 11-28-2022 Urge the New Congress to Take on Trauma. This January 2023, U.S. Senators and Members of the House of Representatives will begin a new 2-year session, which starts with Congressmembers setting their policy priorities. We must urge Congress to prioritize addressing trauma and passing bills like the RISE from Trauma Act, which funds trauma-responsive work across the country. Make your voice heard. View and sign the powerful and concise call to action. We need as many people as possible to sign this letter and show support for helping everyone heal, develop positive coping skills, and live healthier lives. Please consider spreading the word. We hope you will also leave a comment explaining what addressing trauma means to you to help further educate your representatives. Together, we can make a difference.
11-26-2022 Take Action Against Fashion Brand Balenciaga for their Recent 2023 Spring/Summer BDSM Themed Campaign Using Children. It is NEVER OK to Sexually Exploit Children in the Name of Profit. Our partners at Freedom Forever have compiled these critical and crucial Take Actions for You. The Balenciaga PR stunt of a lawsuit is unacceptable in their attempts to cover up sexualizing and exploiting children. We need all of you. We cannot do this alone. Join us. Protect our children. #BeAWarrior
 Go to Freedom Forever and learn more. 
11-18-2022 United Nations Declares November 18 as World Day Aimed at Ending Child Sexual Exploitation and Violence, Bringing Hope and Healing. Join us, take action and be part of our global collaborative. We need all of you. We cannot do this alone. Let's shine bright with our heroes! Light a virtual candle @Nov18worldday to support this historic day #Nov18WorldDay #CommunityCreatesChange #ProtectOurChildren www.lightforchilddignity.org
11-14-2022 Four Bipartisan Bills that Need Reauthorization in Congress. We need your help now! Please use our Lynn's Warriors Tool Kit and contact your representatives today. We need all of you. We cannot do this alone.
11-10-2022 November 10 is #WearGreenDay to raise awareness about runaway and homeless youth.
11-01-2022 Protect Act was recently introduced into Congress to combat IBSA. Image-based sexual assault has been rampant and escalating on the Internet over the past decade. It is time to protect people, including many children, from this heinous crime causing lifelong trauma. Please use the Lynn's Warriors Tool Kit and urge your representatives to support this bipartisan legislation.
Warriors Take Actions and Resources