New York|New Jersey WONDER GIRLS launches Human Trafficking PSA to engage, educate and empower to prevent these crimes in their communities. During the month of January their focus is on raising awareness about all forms of human trafficking. Please learn more and support the mission of the WONDER GIRLS.
SOUND THE ALARM! Calling all New Yorkers. Please sign on in support of the Equality Model. IT'S TIME TO PASS THE SEX TRADE SURVIVORS JUSTICE & EQUALITY ACT.
EQUALITY MODEL FACTS: Commit to an extensive community education campaign to raise awareness about the lifelong physical harm and psychological trauma people in prostitution experience at the hands of sex buyers. This increases social accountability for the discriminatory practice of sex buying and contributes to reducing demand for prostitution. It also promotes gender equality, strengthens empathy for survivors, and increases cultural understanding of the devastating effects of the sex trade on the most vulnerable populations and our communities. Learn more equalitymodelny.org
2022 Take Action. Please sign the petition to tell Attorney General Merrick Garland the prosecution of Ghislaine Maxwell should be the BEGINNING not the END of an offensive against sexual predators including the many sex buyers and exploiters with whom she and Jeffrey Epstein collaborated.
Without a network of eager exploiters—who are also sex traffickers under federal law—the scheme would not have continued for as long as it did. Will they be brought to justice? 
And the Epstein-Maxwell sex trafficking scheme was not an isolated incident. The Department of Justice (DOJ) should create a cross-jurisdictional task force to investigate, identify, and prosecute all perpetrators engaging in similar conduct as Epstein and Maxwell.
Ghislaine Maxwell's Arrest is a Step Toward Justice for Survivors of Epstein's Abuse
Join us and TAKE ACTION against AT&T and demand responsible programming. AT&T-owned DirecTV airs hardcore pornography including title that suggest inter-family sexual activity.
"We call on AT&T CEO John Stankey to immediately change course and stop peddling hardcore pornography and content that sexually exploits children. AT&T's restructuring plans do nothing to absolve the company from its responsibility," said Parents Television and Media Council President Tim Winter. 
Mark your calendars for Tuesday, November 30. Giving Tuesday is a global generosity movement unleashing the power of people and organizations to transform their communities and the world. Please support the mission of the Warriors.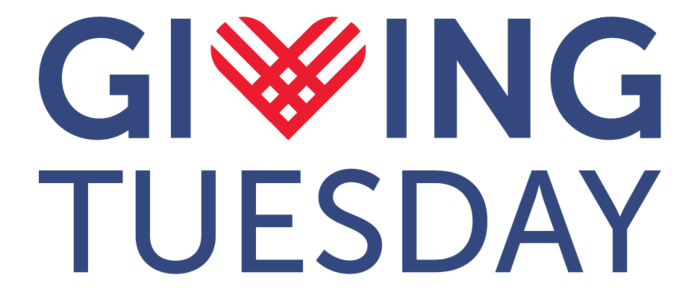 Join Lynn's Warriors and the Global Collaborative calling on the United Nations for the establishment of November 18 as International Day for Child sexual Exploitation and Abuse Prevention, Protection, Healing and Justice. Join our virtual walk to raise awareness and support this New World Day.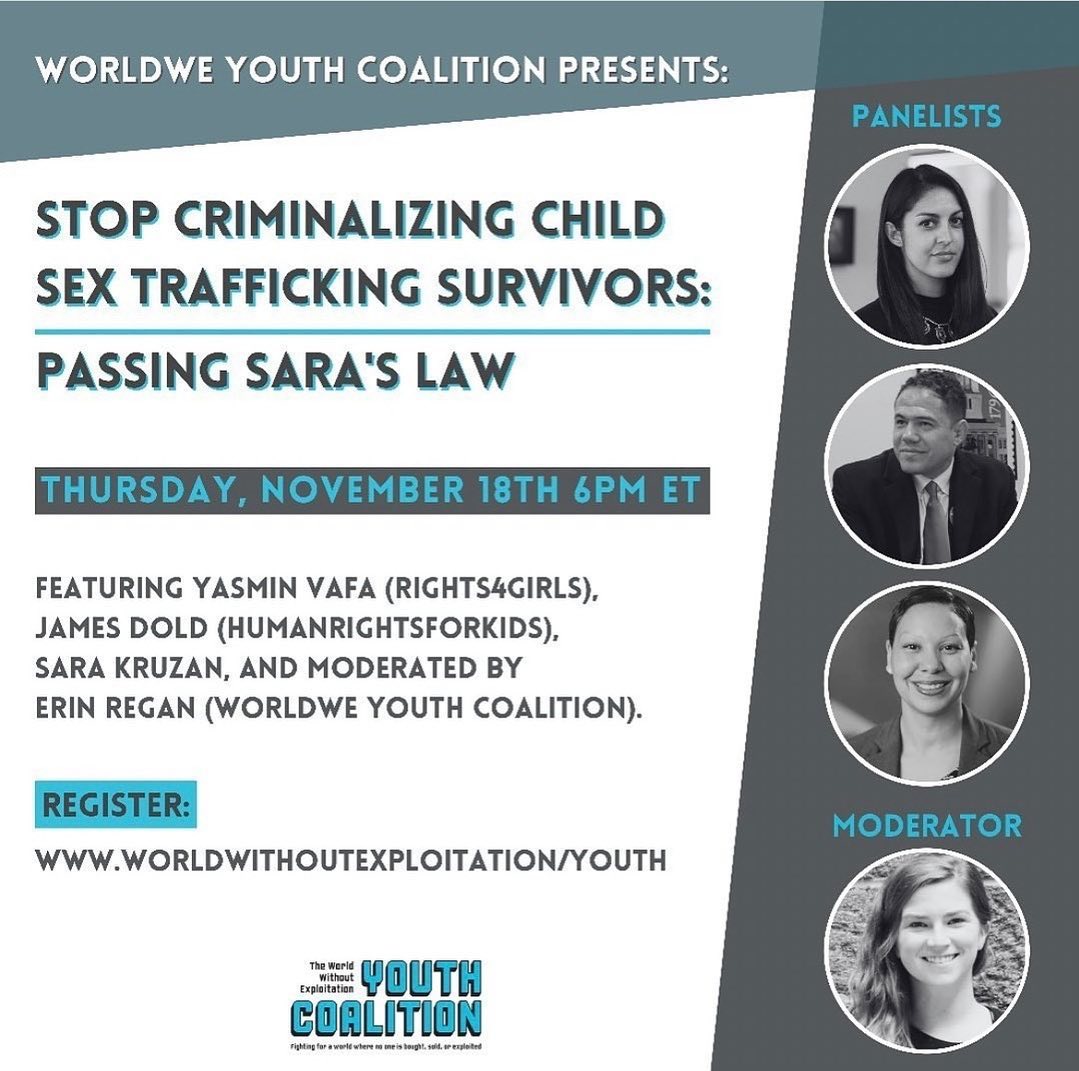 NOVEMBER IS NATIONAL RUNAWAY PREVENTION MONTH #NRPM2021
Join us and learn more about the Shine A Light Campaign.
New Jersey Coalition Against Human Trafficking continues its Fall series Life After Trafficking with our good friend and survivor Cristian Eduardo. Discussion includes mental health challenges after trauma, learning how to trust again, tackling financial and legal problems plus needed legislation. FREE. Register here.
JOIN US.
What You Should Know
For many years, non-profits in the child protection space have been working collaboratively to drive legislation that protects children from predators, child sexual abuse material (CSAM), and sex trafficking. More and more, this illegal activity is facilitated across online, on-device, social media platforms, collectively known as Big Tech.
Why Should You Care
Parents and children are having a moment. The tipping point was created by former Facebook employee Frances Haugen's testimony at the Senate subcommittee hearing nearly three weeks ago. Last week other Big Tech players such as YouTube, Snapchat & TikTok were called in to testify regarding child protection across their platforms. Let's be clear: many of us like social media and understand that it can be postive (we are currently using it to reach people and create this movement!). But with great power, comes great responsibility. Simply put: Big Tech is not doing enough to protect children online. The most successful companies of this century are worth billions of dollars and not voluntarily spending enough money protecting children. Since Big Tech isn't doing the job, this movement demands that our goverment step in for the people of this country and regulate against child exploitation.
What's Happening Now
This is the beginning of the public conversation. We encourage citizens to get vocal on this topic. There have been many meetings between advocacy groups and government leaders like Senator Blumenthal; but a powerful grass roots movement on a state-by-state basis will help to ensure that other senators and congressmen understand that this is an important issue. We are adding to this momentum and we believe that we can drive change with the government's support to regulate Big Tech and protect children.
A Movement
Parents Against Child Sex Abuse is launching/facilitating a movement that has many organizations lined up, along with media personalities and journalists. We are rallying around child safety, not just sexual abuse, to protect children from all exploitation. We are doing this to make our collective voices heard and noticed; but more importantly, to galvanize parents and kind-hearted citizens to speak up and demand that Big Tech does more to protect children.
CALL TO ACTION. Great news. You can now shop AmazonSmile
and start supporting Lynns Warriors
. Please use smile.amazon.com, or shop with AmazonSmile activated in the app, and they'll donate 0.5% of the eligible purchase price — at no extra cost to you. Your support goes directly to our mission of helping survivors of human trafficking and sexual exploitation. Thank you
#BeAWarrior.
PARENTAL ADVISORY: For a glossary of human trafficking terms please refer to this site.

SEPTEMBER IS NATIONAL SUICIDE PREVENTION MONTH. Take action. Join the campaign #BeThe1To and let's change the narrative from suicide to suicide prevention. Learn more, help save a life and be a Warrior!
CALL TO ACTION. Back to school means learning more about Bark, an online safety company. Protect your children on the Internet and in real life using these easy monitoring tools. A must have in 2021 to guard against lurking predators.
CALL TO ACTION. Reddit enables child predators and commercial sex buyers and more. Sign the petition. Reddit, known as the "front page of the Internet," has become a hub of exploitation where sex buyers and other sexual predators meet to exchange non-consensually shared intimate images, hardcore pornography, and to give advice to each other about how to use and abuse. Prostitution, sex trafficking, and child sexual abuse material is also easily found on the site because Reddit refuses to institute strong policies and, despite being worth $6 billion, refuses to spend money on moderators and technology solutions to reduce sexual abuse and exploitation material surfacing on their site.
CALL TO ACTION. LYNN'S WARRIORS JOINS WITH THE NATIONAL CENTER ON SEXUAL EXPLOITATION IN WASHINGTON DC. Protect Children Not Porn: Require Age Verification & End Child Exposure to Adult Content. PLEASE SIGN THE PETITION. #BeAWarrior
Be a Warrior! Take Action! Support the Equality Model!

CALL TO ACTION. United States v. Ghislaine Maxwell, 20 Cr. 330 (AJN) — If you believe you were a victim of Ghislaine Maxwell or have information about the allegations in the Indictment, please call 1-800-Call-FBI.
CALL TO ACTION. Find out who your elected officials in the House and Senate are by using the links provided and supplying the information requested.
CALL TO ACTION. Tell your Member of Congress to support Comprehensive Criminal Justice Reform today. Learn more. Human Rights for Kids
CALL TO ACTION. Childhood 2.0 is required viewing for anyone who wants to better understand the world their children are navigating as they grow up in the digital age. Featuring actual parents and kids as well as industry-leading experts in child safety and development, this documentary dives into the real-life issues facing kids today — including cyberbullying, online predators, suicidal ideation, and more.
CALL TO ACTION.  Know the signs of childhood predation and the easy steps to communicate with your children.
CALL TO ACTION. Say No to Instagram for Kids 13 and Under. Be a Warrior. Contact Facebook and sign the petition today.
CALL TO ACTION. Be a Warrior and share a photo of a missing child on your social media platforms every day. Bookmark National Center for Missing & Exploited Children on Facebook and Twitter. Your involvement can save a child's life.
CALL TO ACTION. New York Warriors, please support the Sex Trade Survivors Justice and Equality Act.
CALL TO ACTION. The Coalition Against Trafficking in Women (CATW) has detailed how survivor leaders and advocates are fighting against the sex trade system and this very criminalization, insisting instead that states offer support services and hold sex buyers accountable. They have also highlighted how some countries have decided to do the opposite, e.g. Germany and New Zealand, which gave state-sanctioned approval to the sex trade and framed prostitution as a legitimate industry. Please review this study and learn more about the harms of the full decriminalization of the sex trade.
CALL TO ACTION. Warriors, support ending Child Marriage in the United States. Visit Unchained At Last for more information. #18NoExceptions
CALL TO ACTION. S.3398 – EARN IT Act of 2020. Hold Big Tech accountable for Child Sexual Abuse Material (CSAM) on their platforms. Visit House.Gov and Senate.Gov and ask your representatives to support protecting children online.
Action