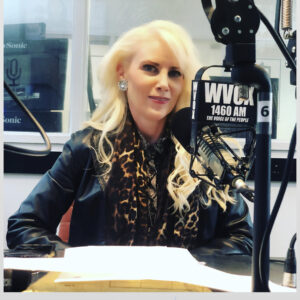 Lynn Shaw, Founder and President. Lynn's passion, commitment and involvement with human trafficking began when she represented an author who had written about her horrific experience at the hands of abusive parents and then husband and then the resulting years of her suffering, including the accompanying domestic violence that almost killed her and her children. After becoming immersed in the subject, Lynn's further research led to investigating more about the horrific and ongoing pandemic of human trafficking as a national and global crisis. The time is now to form an alliance with proven warriors and advocates committed to raising awareness and seeking permanent solutions to this crime against humanity by bringing it to the forefront and educating the public, putting an end once and for all to all forms of human slavery. Lynn Shaw began her production career in an award-winning New York City jingle house producing for MTV, Clairol, Volkswagen, Atari, Popeye's Fried Chicken in addition to numerous TV and film scores for CBS, NBC, ABC, HBO and Showtime. Transitioning into Lynn Shaw Productions eventually led her to developing and producing projects for television, film, theatre, digital, radio, literary and publication. Projects include Broadway's Amadeus, The Crucible, Hairspray, The Wedding Singer, The Miracle Worker. Off-Broadway projects include I Love You, You're Perfect, Now Change, The Last Word, Shameless, My Life As A Sitcom, Desperate Writers and the National Touring Production of Little House on the Prairie. Notable media events include the creation and production of the series Newsweek Media Nights, The Barbara Walters Women in Media Luncheon and Awards Ceremony at New York's Museum of Natural History and Kids Night on Broadway. Lynn has produced programs highlighting stand up, spoken word and musical shows for numerous talent at the fabled New York City venue The Cutting Room. Since 2015, Lynn Shaw Productions specializes in creating and implementing media and business strategies, consulting, public relations and executing damage control on behalf of authors, celebrities, public figures, universities and private companies including ones in the entertainment and music business. Lynn is the Vice President of Lionel Nation, a multi-digital political and entertainment platform created by media and legal analyst Lionel via his YouTube, website, music, performance and publishing endeavors.
Lynn's Warriors was formed in September 2020 as a 501(c)(3) organization committed to ending human trafficking and sexual exploitation by raising awareness through grassroots mobilization, advocacy, education and policy.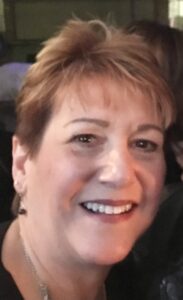 Susan Pfeiffer, Vice President. Susan (Susie) Pfeiffer is a Registered Nurse living in the Tampa Bay area in Florida. She has worked as a psychiatric nurse since 1984 in a variety of healthcare settings. She started her career providing care to children, teenagers and adults diagnosed with mental health, substance abuse and eating disorder issues. Susie also spent many years working in the managed care setting with several large insurance companies to coordinate the utilization of behavioral health benefits for its members. In 2010, Susie once again returned to direct patient care and has been working primarily with the child and adolescent patient populations within a large healthcare system. Through her work, with she has cared for many teenagers that have sadly been involved with human trafficking and can attest to the devastating effects it can have on its victims.
Susie's message.
"For many children and teens, their cell phones and social media are their lifelines to the world. Far too many parents have no idea what their kids are engaging in online until it's too late. Too many teens are sending inappropriate pictures over the internet and even inviting strangers to their homes without ever considering who they are really communicating with, the danger they are putting themselves or their families in or that they themselves are transmitting pornography. Their need to fit in or be accepted along with the poor relationships with their parents makes them extremely vulnerable to predators who troll the internet for their next victims. With so many parents disengaged from their kids, the opportunities to exploit and abuse at-risk teens are endless. Human trafficking is real and happening in our own backyards. It does not discriminate based on age, sex, politics, religion or socioeconomic background. It is a  real threat to our society and the time has come to bring awareness to this horrific crime against humanity."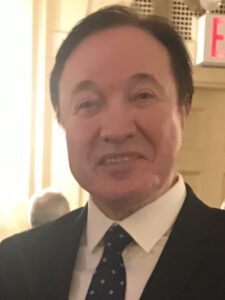 Colin Lively, Secretary. Colin Lively hails from a small mountain town in West Virginia. He has traveled the world and enjoyed a notable degree of acclaim in the arts, fashion and personal branding sectors. After decades of entrepreneurial ventures, Colin has now come full circle and has returned to his Mountain State roots. He was shocked at the amount of addiction and human trafficking in his home state and has dedicated himself to becoming a Warrior to fight the injustices of the exploited on the state and national level. Colin recognizes how addiction and human trafficking go hand in hand and is honored to be a part of Lynn's Warriors.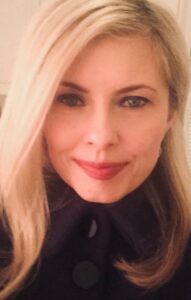 Keri Pendergast, Treasurer. Coming from a family of police officers, Keri Pendergast has an acute awareness of the human trafficking toll as related from her father and grandfather's years of duty with the NYPD. She is proud to become a board member of Lynn's Warriors  to help eradicate these crimes against the most vulnerable. Keri, a born and bred New Yorker, having spent her childhood on Staten Island, attended Curtis High School where she was an International Baccalaureate Graduate.  She attended Saint John's University with a major in English. While attending Saint John's, during her spare time, she interned for Soap Opera Weekly magazine and then grew into the role of an in-house reporter for many years, having the opportunity to interview various celebrities. She then went on to serve as a Marketing Manager for Neilson Business Publications for five years. Keri is currently entering her 16th year working for Maltese Capital Management in New York as Executive Administrator to the President and CEO. In her spare time she is a passionate animal rights advocate and a former Empire State Silver medalist for synchronized swimming.
Our Board